Colour & comfort - let's talk tee's! 
Why tees? When I shop I like to pick items that I can wear lots of different ways - and tees is definitely one of those key items that you can wear over & over again. I don't own a lot of clothes. I have a winter wardrobe & a summer wardrobe & a sports wardrobe (which believe it or not is probably the biggest of all 3!). My summer clothing currently sits in half of a standard size wardrobe that I share with my Hubby! So I like to choose clothing that I can mix & match. 
Currently, I own about 6-8 tees - 3 of which are from my Yay Makers Subscription box. If you are looking for a fun way to introduce colour into your wardrobe then I would highly recommend signing up. Not only do you get a SURPRISE printed tee through your door every other month, each one is designed by an indie biz, so it's a great way to shop & support small. These tees have really inspired me in my colour confidence journey in the past 6 months!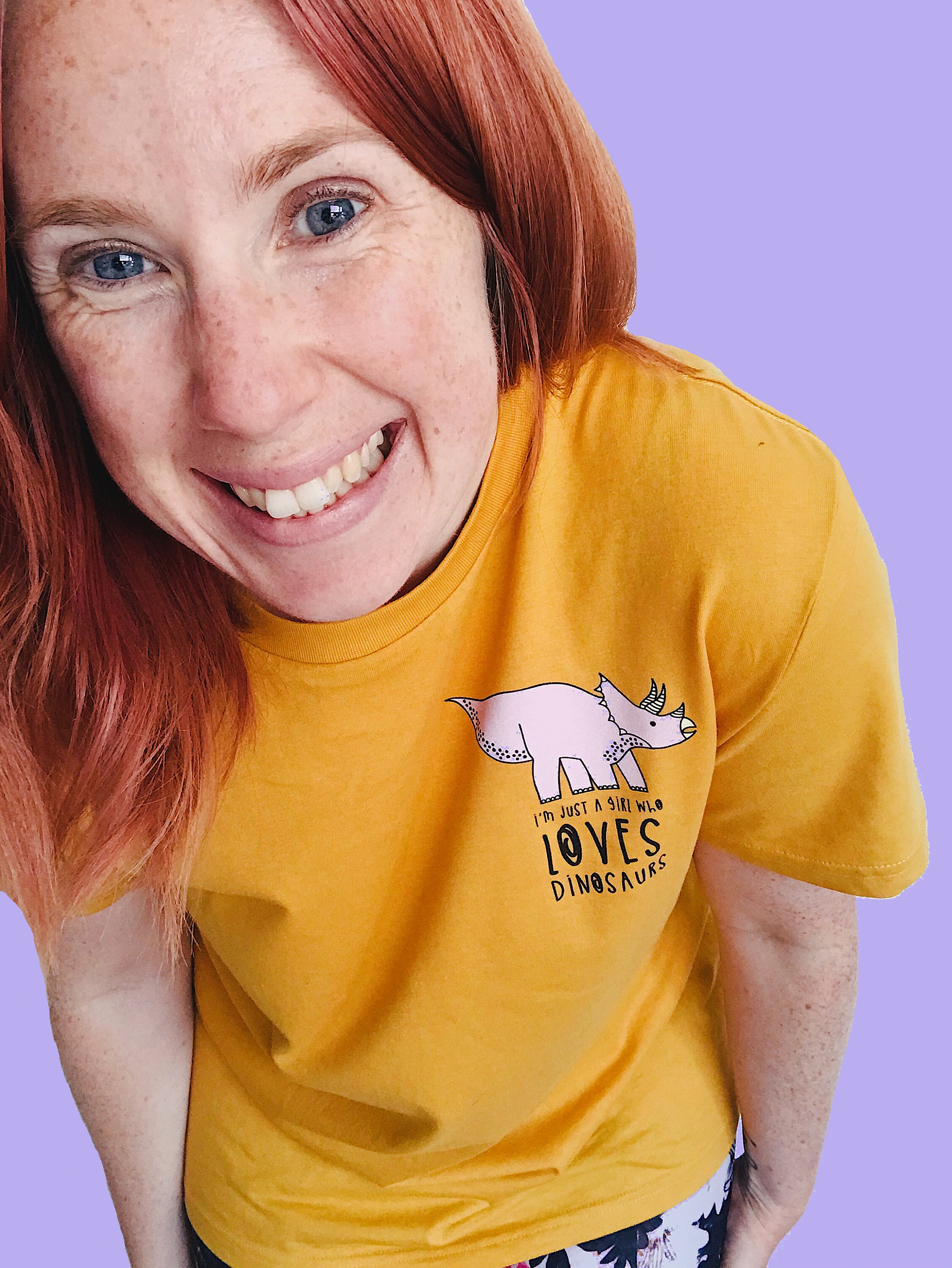 Last year I became a little obsessed with popping my designs on tees & I struggled for a while with selling them, but I was determined that one day someone was going to be wearing my tee & they were going to LOVE that tee as much as me because of the way it made them feel. At the beginning of this year I stumbled across Teemill & it was the perfect fit - They take pride in the quality of their organic products & each tee is posted out in plastic free packaging. As soon as I decided to sell on Teemill I knew I had made the right choice. Then it was just about finding the right design...
I don't know about you but wearing a bit of colour, something fun & individual can make the difference between a good day & a bad day! Sometimes if I am feeling a little overwhelmed (which doesn't take much right now), I turn to comfort & for me I find comfort in my clothing. It makes me FEEL GOOD! If I told you I sell mainly Stickers, postcards & tees I'm sure you would think that this was a very random selection, however all my designs aim to act as little daily reminders. A bit of positivity & fun - and what better way to have a daily reminder than by wearing one!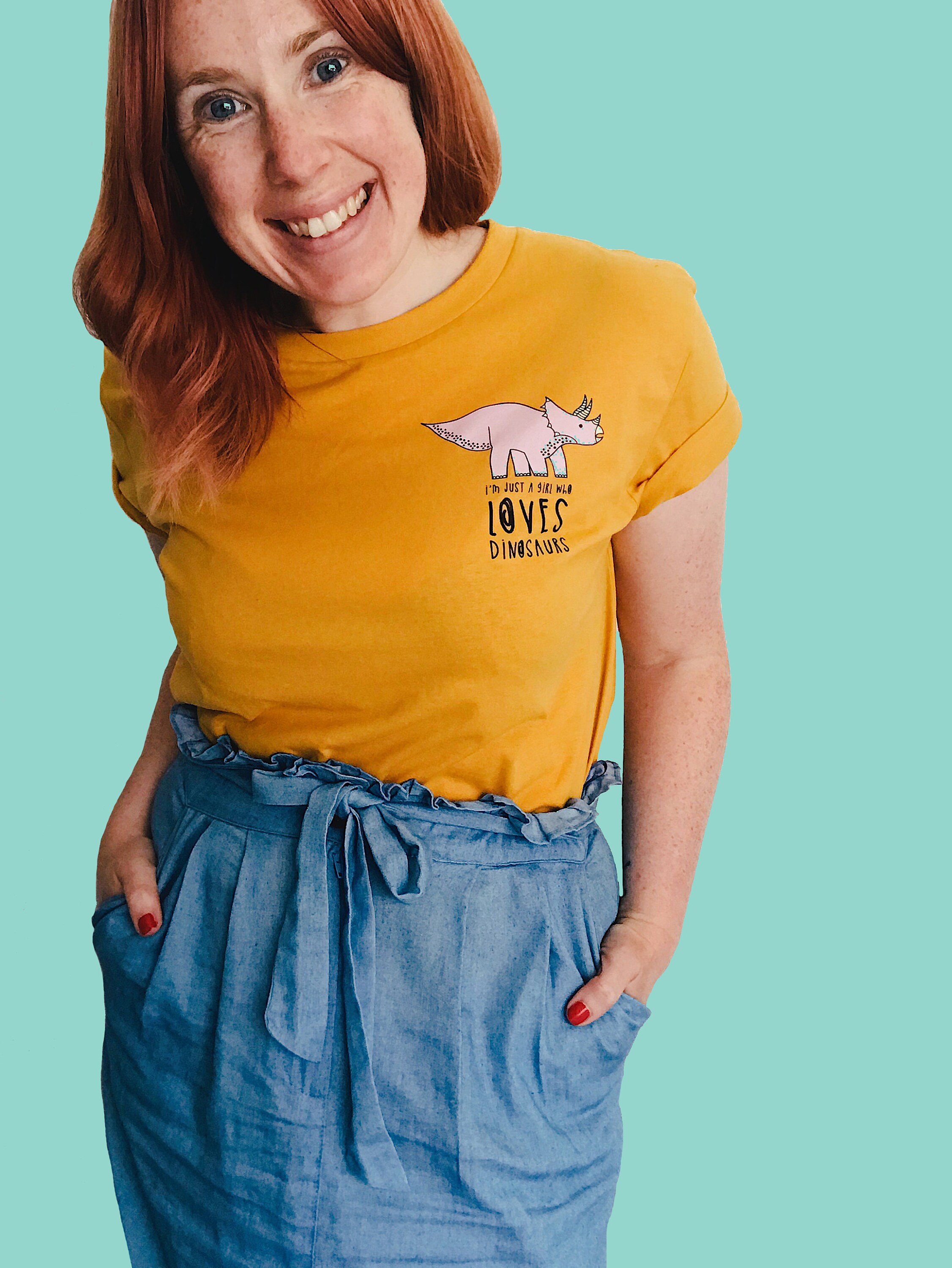 There are SO many ways you can style a tee. If I'm feeling a bit frumpy I often wear my tee's with a pair of leggings. I can be colourful & comfy all in one and this has definitely been a lockdown classic choice so far! Another comfy choice would have to be teaming a tee with my Lucy & Yaks! I could live in these, they are that soft - and the best bit - THEY HAVE POCKETS! Another favourite of mine is teaming my tee's with a skirt - this is a great way to take a tee from casual to dressy! And who says dressy can't be comfy?! Finally if I'm feeling adventurous I will team a tee with a dress - I love a bit of layering. 
I would love to know how you style yours - pop some suggestions in the comments box below so that we can share & support one another in rocking a tee!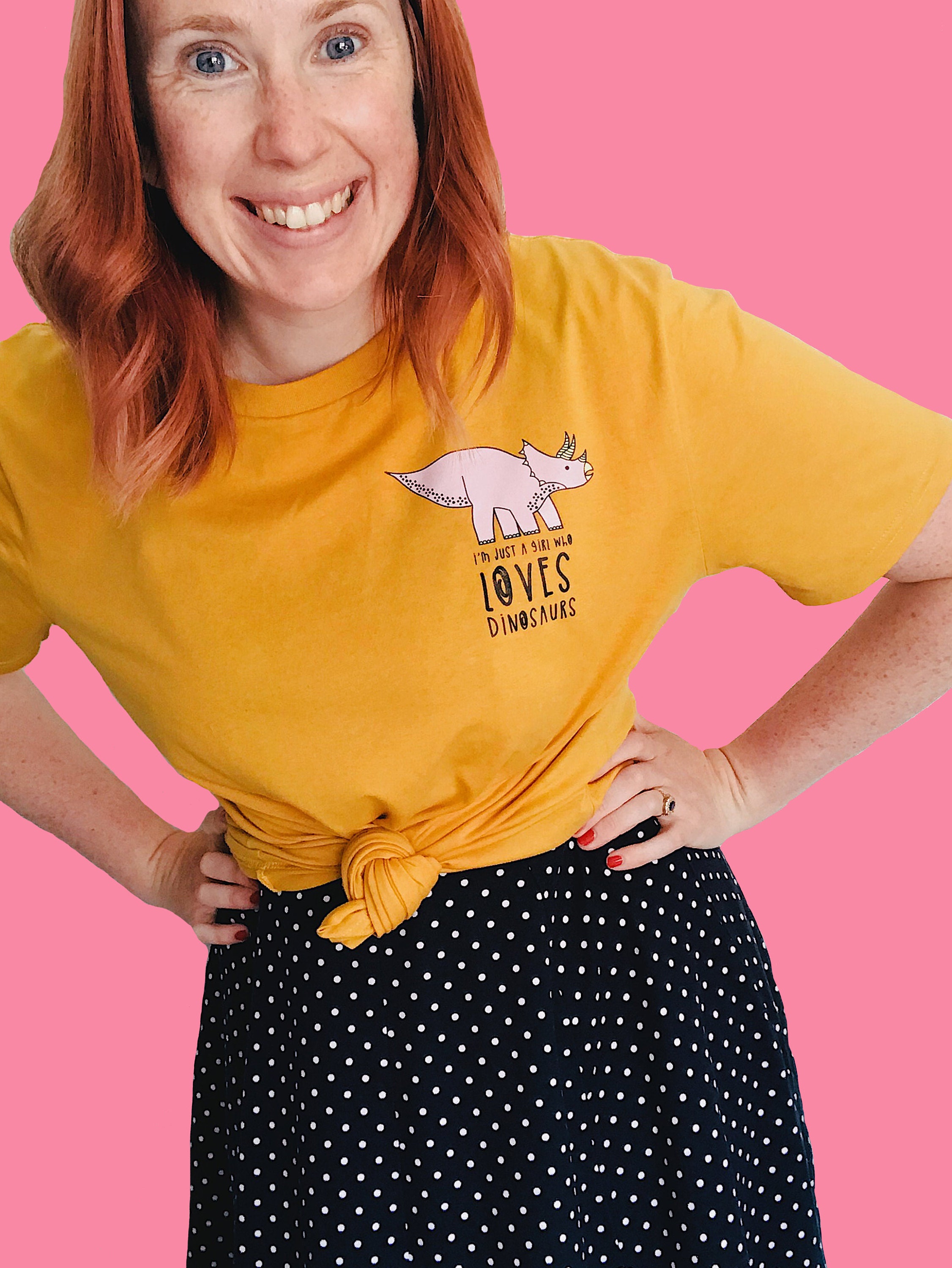 You can shop the Tee modelled by me here