Who run the world? Trolls! My world is currently consumed by Trolls... & I want to share them with you! They are sparkly, positive & here to motivate you through your day. 
I thought it would be fun to introduce you to each one & explain the meaning behind each design. I hope they take you back in time, make you smile & bring you JOY.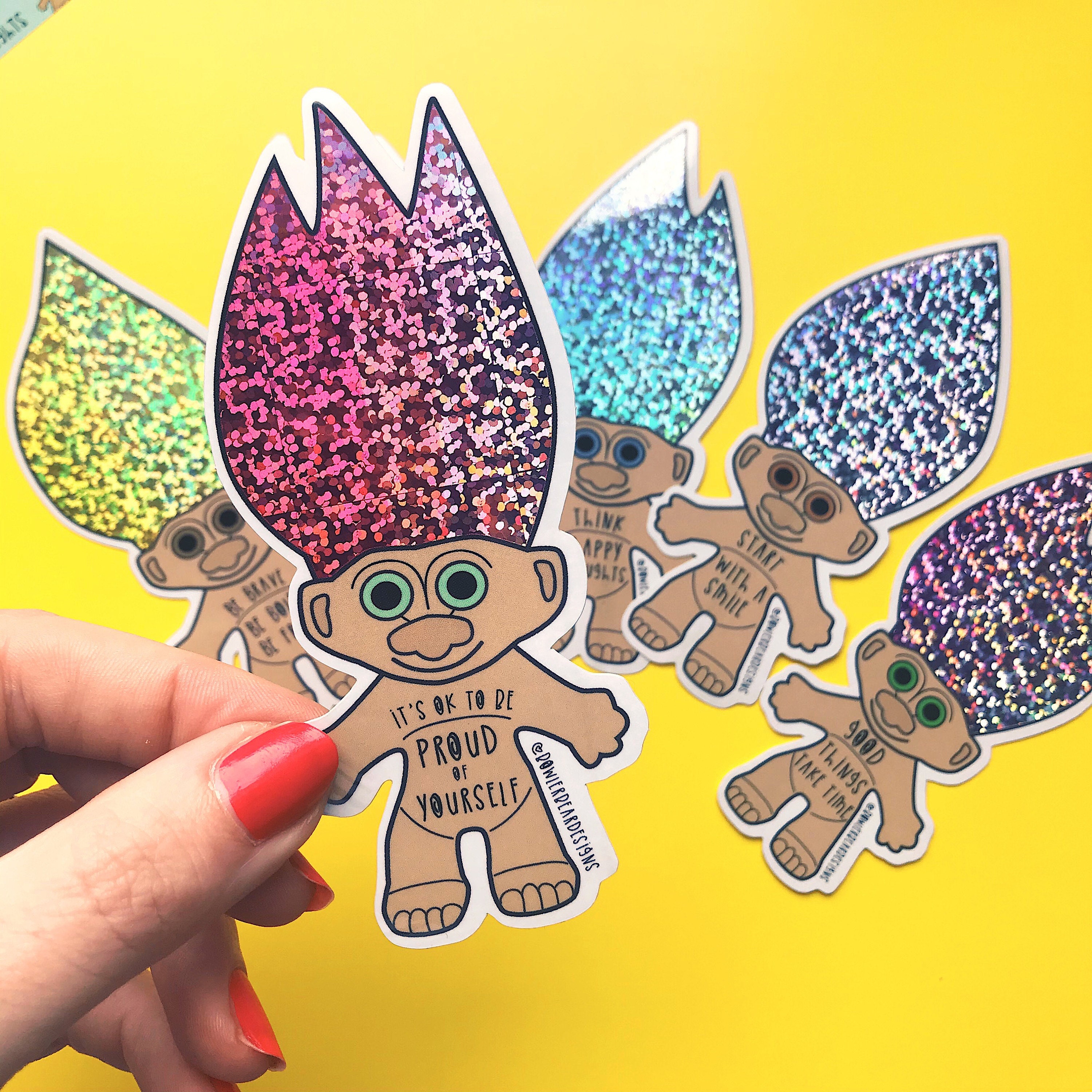 First up is Phoenix. Phoenix is here to tell you that it is OK to be proud of yourself. Phoenix wants you to celebrate all that YOU are, to look in the mirror and pick out all the wonderful positive parts of you! You can grab Phoenix here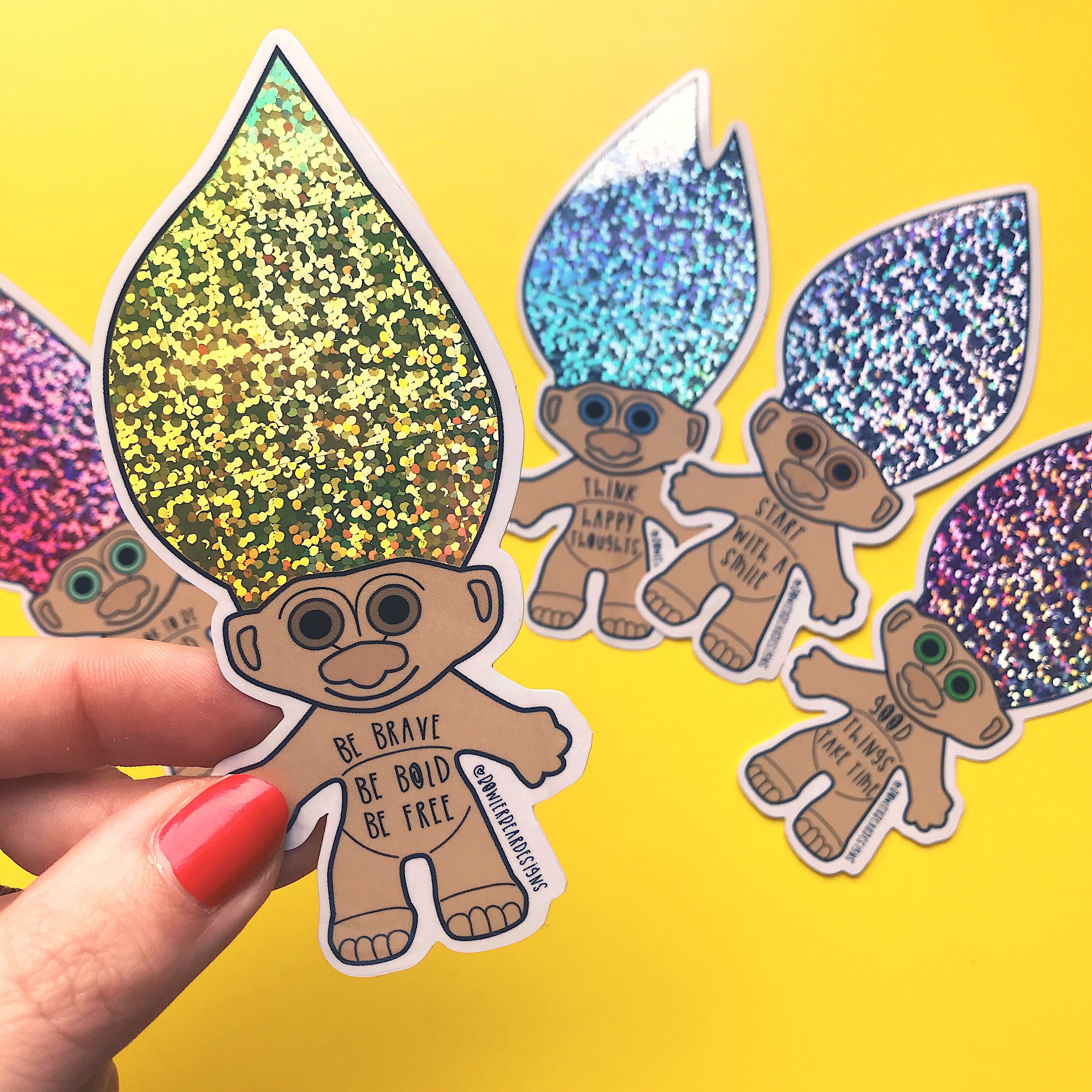 Next is Ray Ray. Ray Ray is here to champion you. Ray Ray wants you to be brave, to be bold & to be free - Stand up for yourself, stand up for what you believe in & challenge those who oppose you because your point of view is important. You can grab Ray Ray here.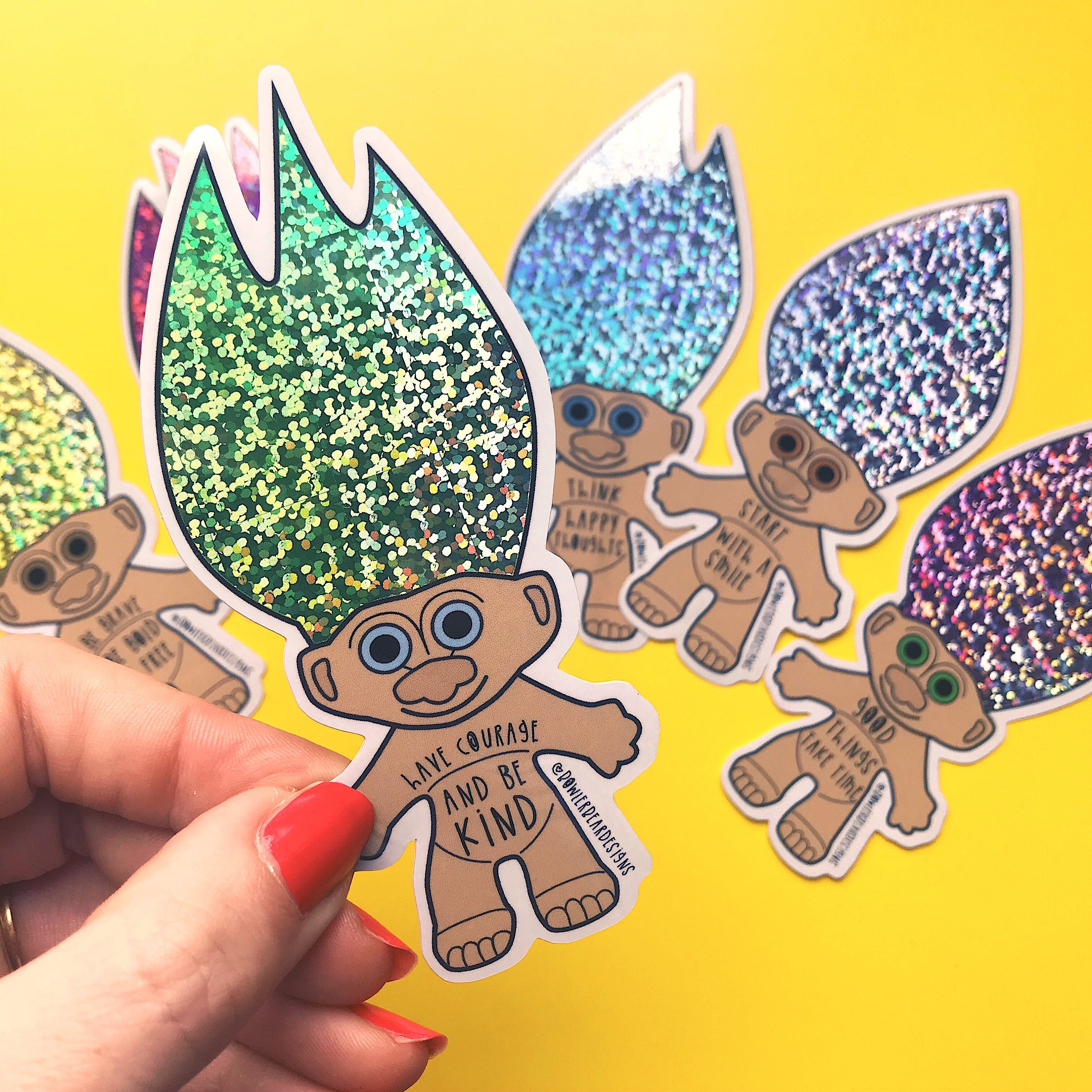 This is Trevor. Trevor wants you to have courage & be kind. These are two values I hold dearly. Being courageous is hard, but Trevor is here to help you! Let Trevor inspire you & motivate you to go for it! To not hold back & to spread kindness like confetti!!! You can grab Trevor here.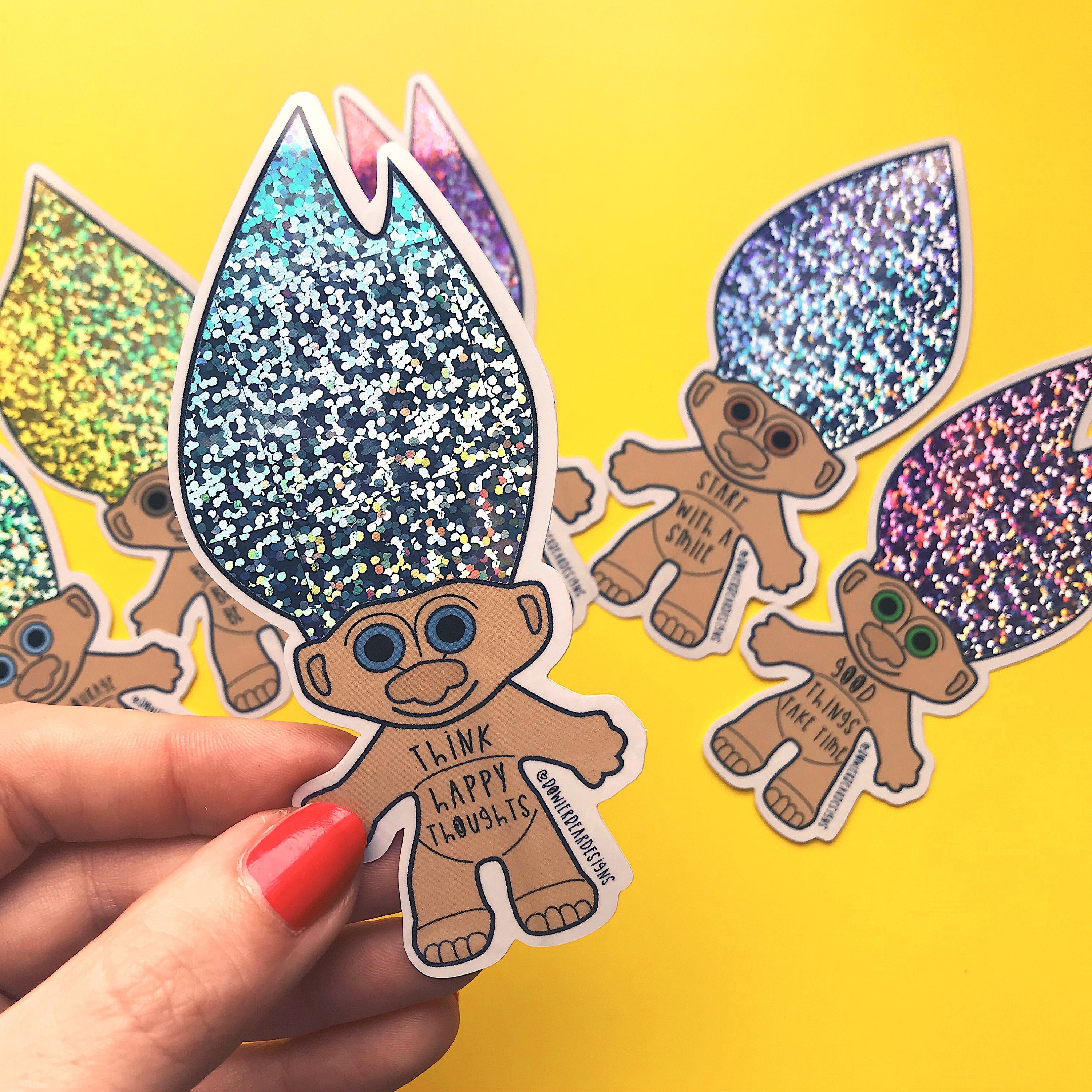 Say Hello to Stardust! Stardust wants you to think happy thoughts! Banish away those blues, turn those negative thoughts into positive happy ones that fill you up, that make you smile & that give you hope. You can grab Stardust here.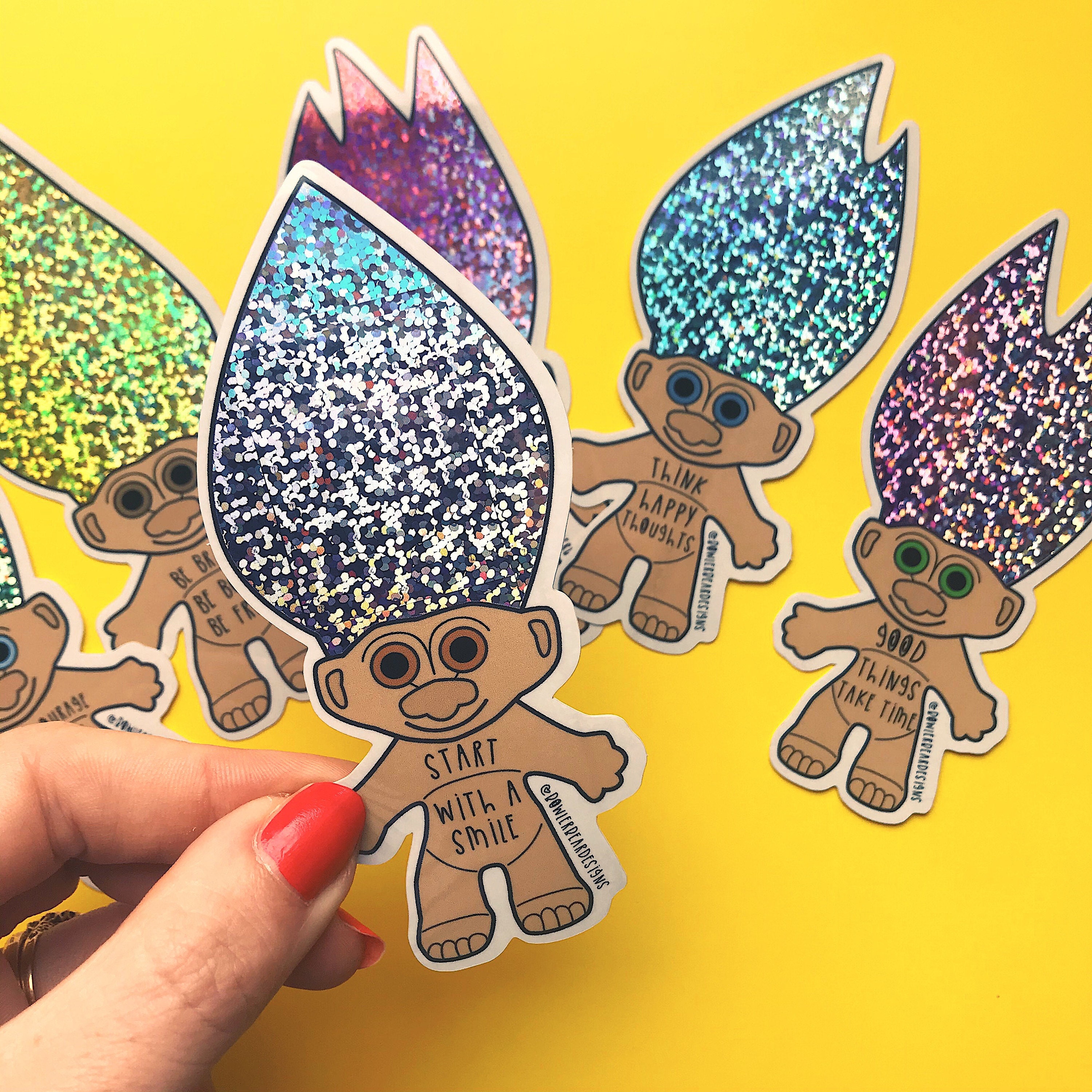 Here we have Spike! Spike wants you to start every day with a smile. A smile can change the world, it can open you up to opportunity, to happiness & to positivity. A smile goes a long way & can help others too! Keep smiling, keep shining! Grab Spike here.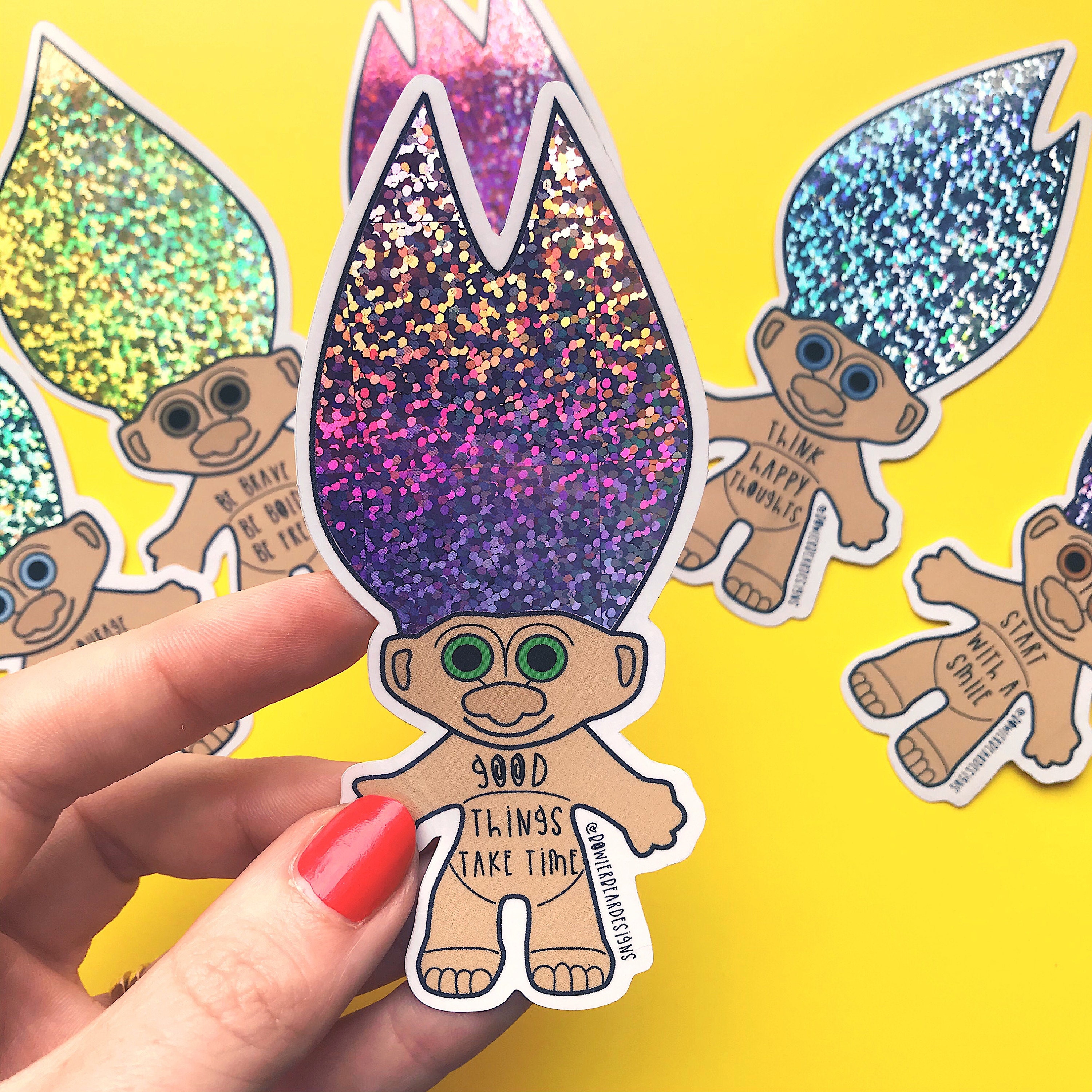 Introducing Sugarplum! Sugarplum wants you to be kind to yourself because good things take time. Sugarplum is here to encourage you to keep going, to not give up because YOU will get there eventually. Enjoy the journey! Grab Sugarplum here.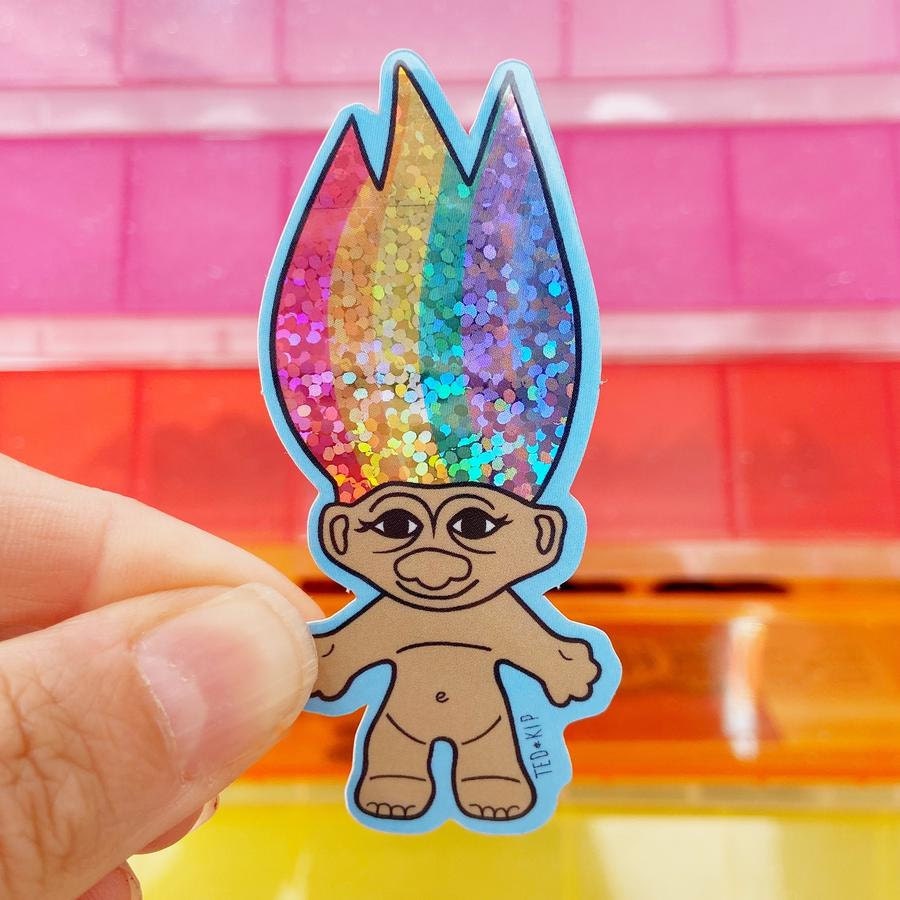 Finally we have TED! Ted is a mini Troll! He is the Trolls companion, like Scoob in the Mystery Gang & was created by Ted&Kip in collaboration with BowlerBearDesigns & our Troll Washi! Don't be fooled by Ted's size, he is full of sparkle & energy & is here to bring colour to your day! You can grab him here
I hope you enjoyed getting to know the Trolls a little better! If you did keep your eye out on my haloween themed Troll & Christmas themed Troll coming later in the year!