May's theme for the Sticker Club was all about 90'S NOSTALGIA! Because May's Sticker Club was going to be posted out during lockdown I wanted something super special & uplifting which is where this theme choice came from. My aim was to bring some colour, positivity & a memory trigger in Sticker form. 
I had so much fun with this theme, as for me it was like taking a journey back in time to my childhood. So much colour, popping illustrations & GREAT TV! The first thing I did was create a pinterest board full of all my childhood favourites - from colourful Trolls, to cartoons, to music. This was a great starting point, and I decided the items that gave me the most joy when I looked at them would be the designs for the Sticker Club…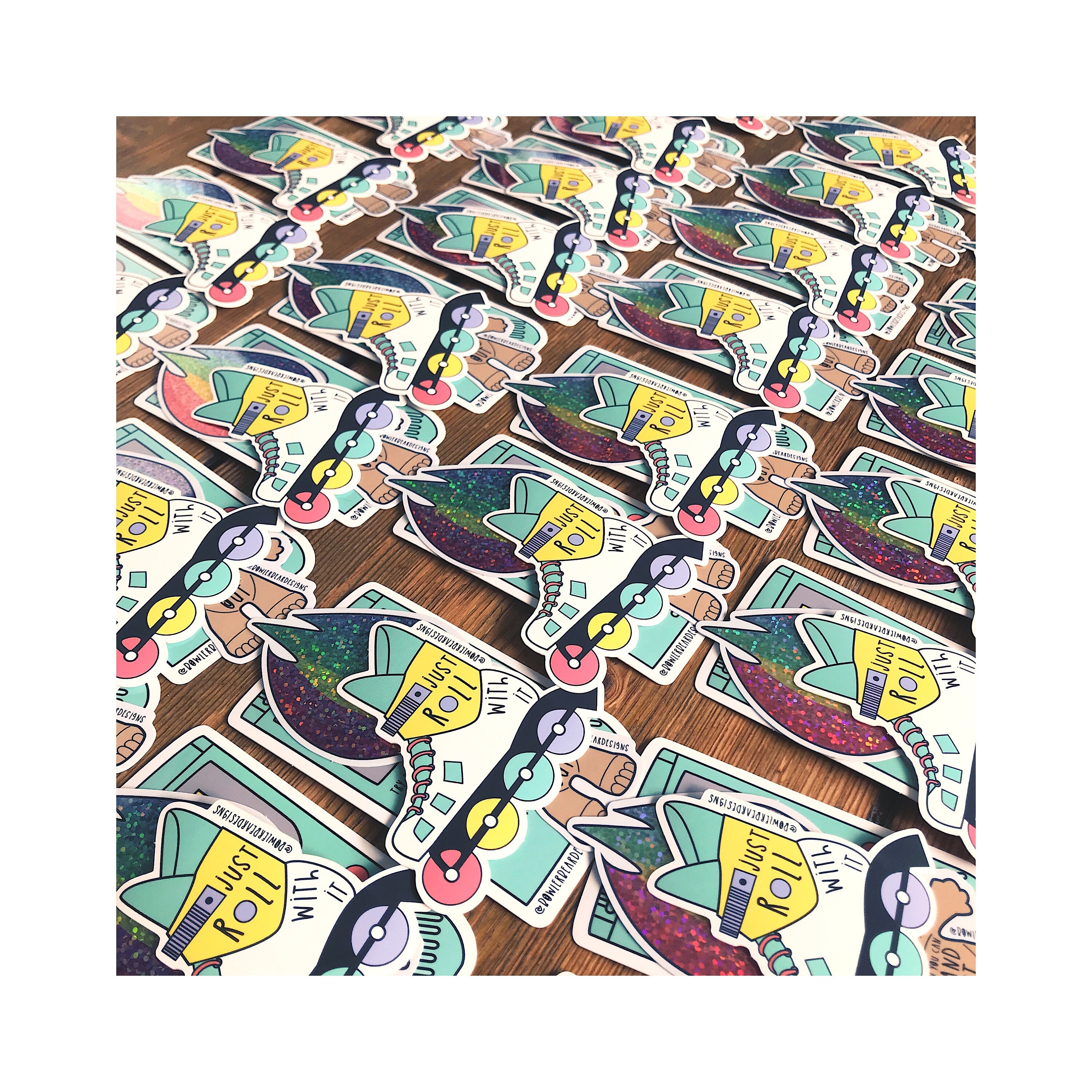 First up was the Troll - as soon as I designed this I knew that it NEEDED to have glitter hair & I was so pleased with the outcome (so much so in fact that I have teamed up with another maker for a collaboration coming in July!). The Troll sticker reads; Why fit in when you can stand out. It's all about embracing your individuality, being proud of who you are & living life in full colour. The sparkle was a HUGE hit & so much fun to create.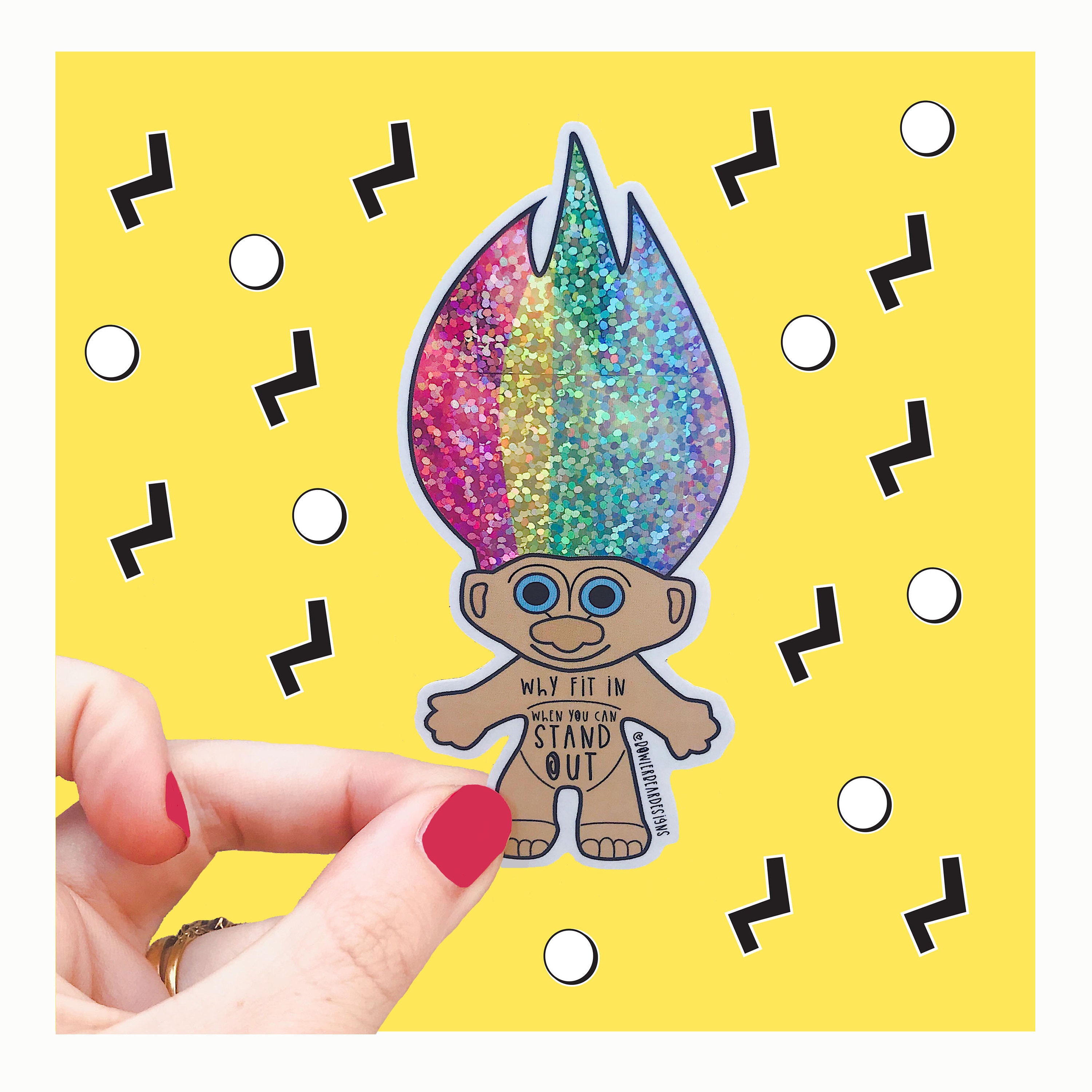 The second sticker I designed was the Roller Blades - these were definitely the most challenging of all 3 designs. It took me a while to get the colour & style right, but once I did the quote popped straight into my head & it was complete! The Roller Blades read; Just roll with it. They are all about going with the flow, taking those moments that aren't what you expected and adjusting accordingly because when things go wrong there is always tomorrow…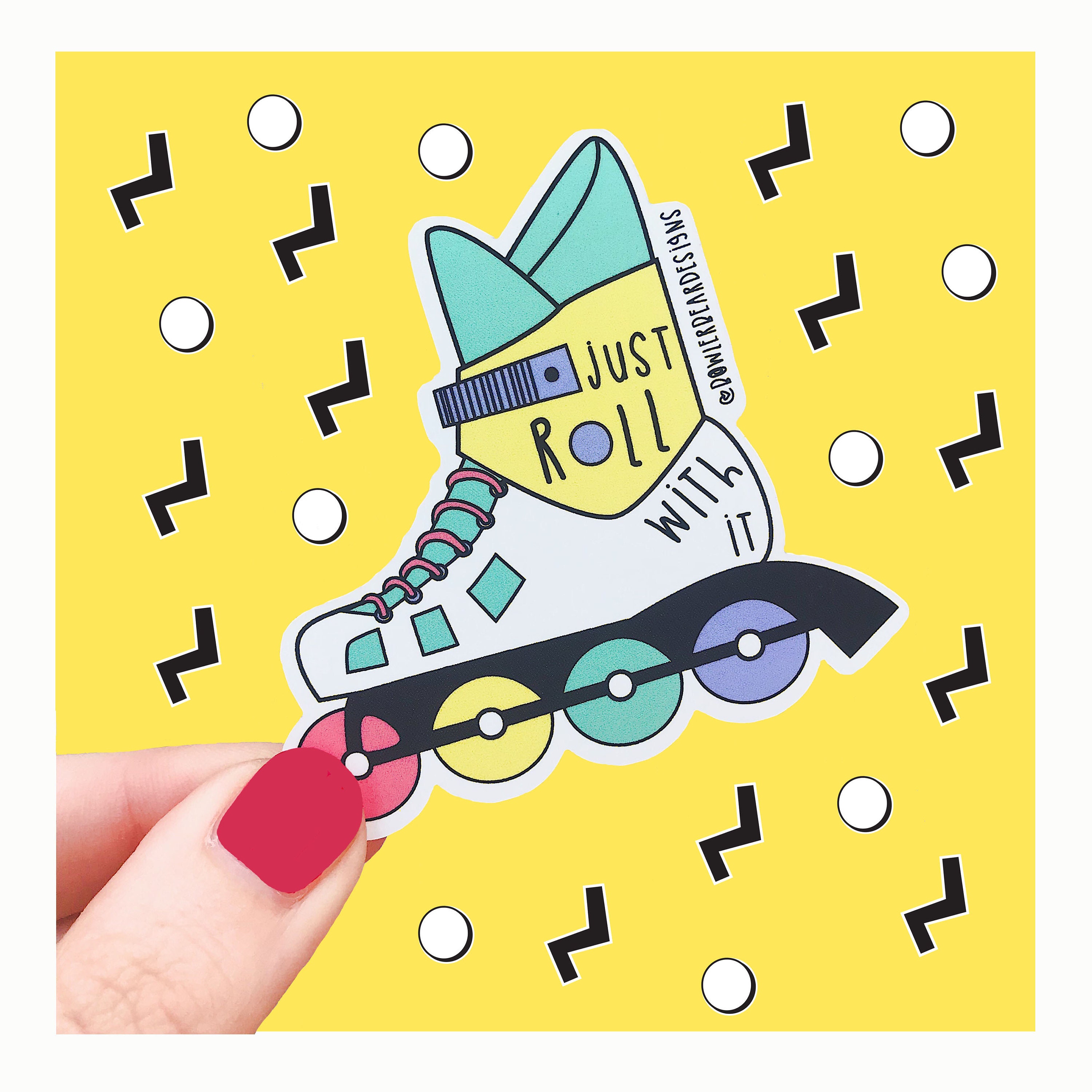 This leads me nicely onto the final sticker design, the Game Boy. I was determined as soon as I picked this theme that one of the stickers was going to be a Game Boy. The hardest part was finding a quote that created a positive message about things going wrong… I was mainly focusing on that HUGE disappointment you would feel as a child when you lost a game, like it was the end of the world! I wanted to create a Sticker design that gave back that lost control. That reminded you, just because it's gone wrong, doesn't mean you can start again. The Game Boy reads; When things don't go to plan it doesn't mean it's game over. Try pressing restart!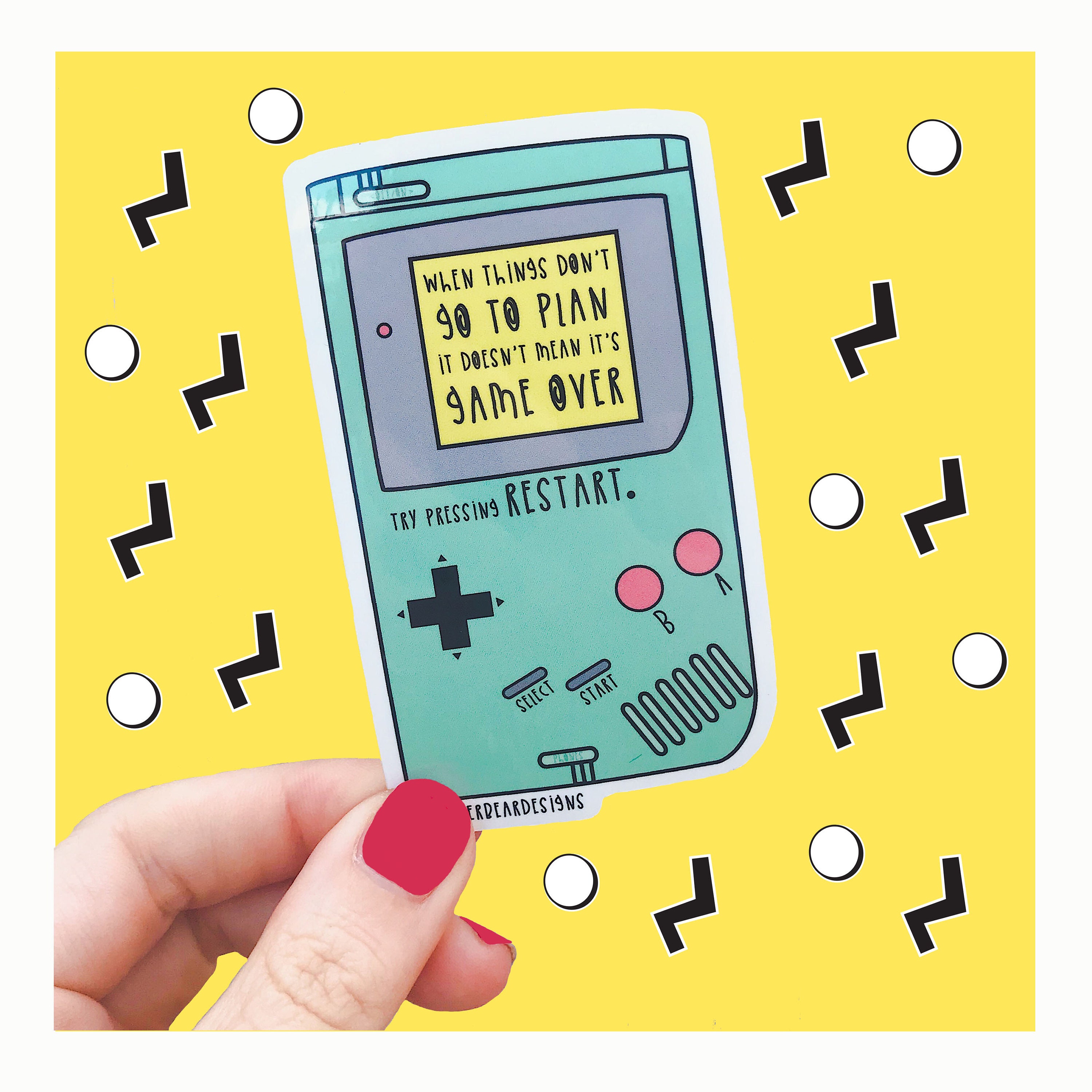 I hope if you collected these Stickers, you enjoyed them as much as I enjoyed creating them, and they reminded you of all the fun you had in the 90's! And if you missed out - why not join the Sticker Club?! It's launching as a subscription on the 1st July. You can subscribe for 1 month, 3 months or 6 months & get a set of 3 surprise stickers through your door just like these!!! What is not to love!